Here is a list of the best Photo spots in Bavaria, Germany
Neuschwanstein Castle
Neuschwanstein castle wishes no advent but anyhow Neuschwanstein fortress is a nineteenth-century historicist palace on a rugged hill above the village of Hohenschwangau near Füssen in southwest Bavaria, Germany. Many photo spots around Neuschwanstein offer different angles. You can hike to Marienbrücke for a full view of Neuschwanstein. (Marienbrücke is mostly closed in winter, so check before visiting.)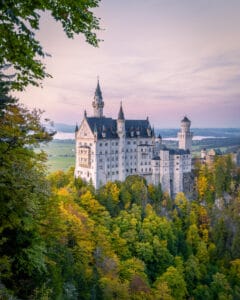 You might also like: Milky Way Workshop 
Maria Gern
This pilgrimage church is located in the market town of Berchtesgaden in Upper Bavaria. It is also a popular photo spot in Upper Bavaria with a view of Beautiful Watzmann in the background.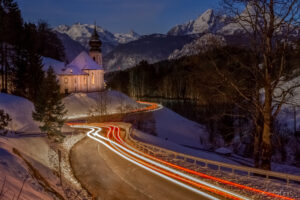 Read also: Top 5 lakes in Bavaria for photography
Ramsau
Ramsau bei Berchestgaden. The small town of Ramsau in the Berchtesgadener Land has an almost fairytale appearance.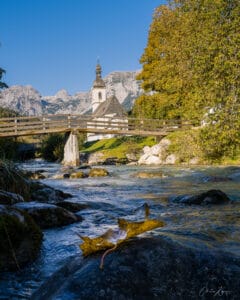 Read also: Milky Way Workshop Bavaria
Hintersee
It is located almost five kilometers west of Ramsau near Berchtesgaden and almost directly on the German-Austrian border in the Berchtesgaden Alps National Park in Upper Bavaria, an idyll of crystal-clear mountain lakes and lush forests all year-round. Hintersee is one of my favorite photo spots and relaxing spots. Hintersee is beautiful no matter what the weather is like. In summer you can swim, in autumn the colors are breathtaking, and in winter it looks like a winter wonderland.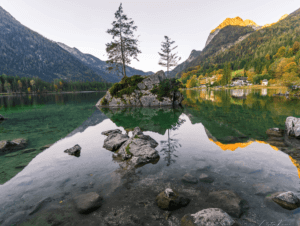 Ammersee
Ammersee is a Zungenbecken lake in Upper Bavaria, Germany, southwest of Munich between the towns of Herrsching and Dießen am Ammersee. With a surface area of approximately 47 square kilometers, it is the sixth-largest lake in Germany. The lake is at an elevation of 533 meters and has a maximum depth of 81 meters.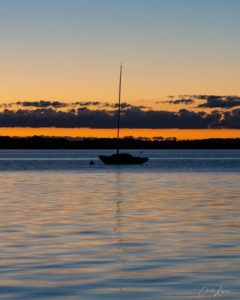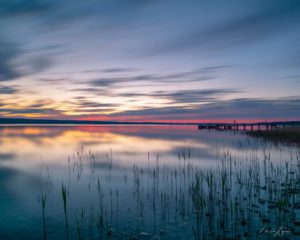 Geroldsee
Gerold is a small village located between Garmisch-Partenkirchen and Mittenwald. There is a field path that leads to the scenic Geroldsee. You can see the Karwendel and Wetterstein mountains from there. Geroldsee is no secret. Instagram has made it famous. You can take beautiful landscape photos there. In the summer months, however, it is prohibited to visit the photo spot.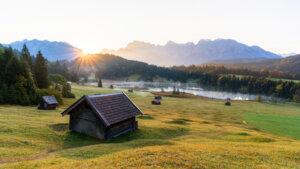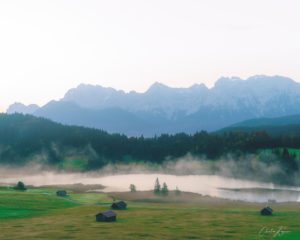 Lake Eibsee
At an elevation of 1,000 meters, the Eibsee, a jewel of the Werdenfels region, is surrounded by crystal-clear, deep blue, and sparkling waters. On its northern side, it is 2.40 km long, 850 m wide, and up to 32.5 m deep (depending on the water level).
The Eibsee was formed by a massive rockfall. It is quite rightly considered one of the most picturesque and purest lakes in the Bavarian Alps because of its clear, turquoise waters.
I hope you like Photo spots in Bavaria. Please stay tuned for the next part.